2nd Annual WEYC Jingle Bell Basketball Bash Tourney
SATURDAY / SUNDAY 50/50 WINNER - OWEN MOLL
5th/6th Grade Champions - Forks Warriors
5th/6th Grade Runner Up - WEYC Gators
Forks Warriors (27) WEYC Gators (24)
7th/8th Grade Champions - SPYA Giovenco
7th/8th Runner Up - SPYA Fehnel
SPYA Giovenco (40) SPYA Fehnel (34)
WEST END RESERVES THE RIGHT TO AMEND THE BRACKETS OR RULES TO ACCOMMODATE TO THE OVERALL BEST INTEREST OF THE TEAMS PARTICIPATING WITHIN THE JINGLE BELL BASH TOURNAMENT. IN THE EVENT YOU HAVE A REGULAR SEASON GAME SCHEDULED DURING THE TOURNAMENT, PLEASE EMAIL ZACHROBERTS13@YAHOO.COM



SO WE CAN SCHEDULE ACCORDINGLY, THANK YOU!


Players participate in a variety of leagues to help accommodate players of all skill and commitment levels. This sometimes includes the Lehigh Valley, Central Whitehall, Parkland and the City of Allentown Leagues.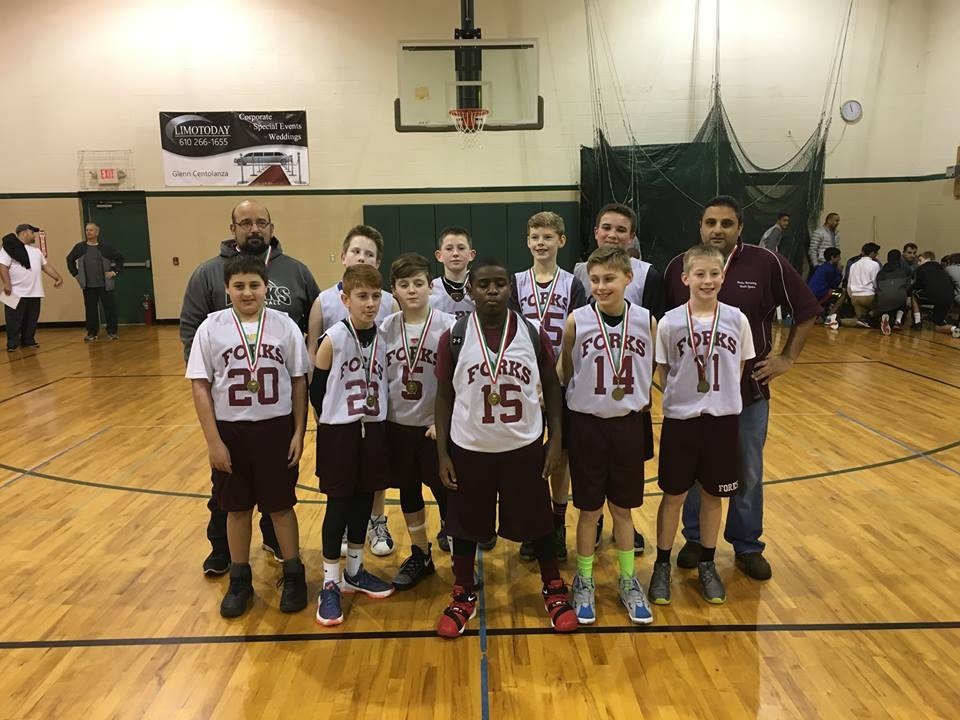 2015 JINGLE BELL BASH
TOURNAMENT CHAMPIONS
- CADET LEVEL (5TH/6TH)
BACK ROW: (left to right)
Assistant Coach, Todd Moll
Assistant Coach, Bob Beck
Head Coach, Zach Roberts
MIDDLE ROW: (left to right)
Robert Johnson, Zamiyah Johnson,
Isander Gonzalez, Eric Blue
FRONT ROW: (left to right)
Aidan Beck, Isaiah Lewis,
Nahkeem Perry, Owen Moll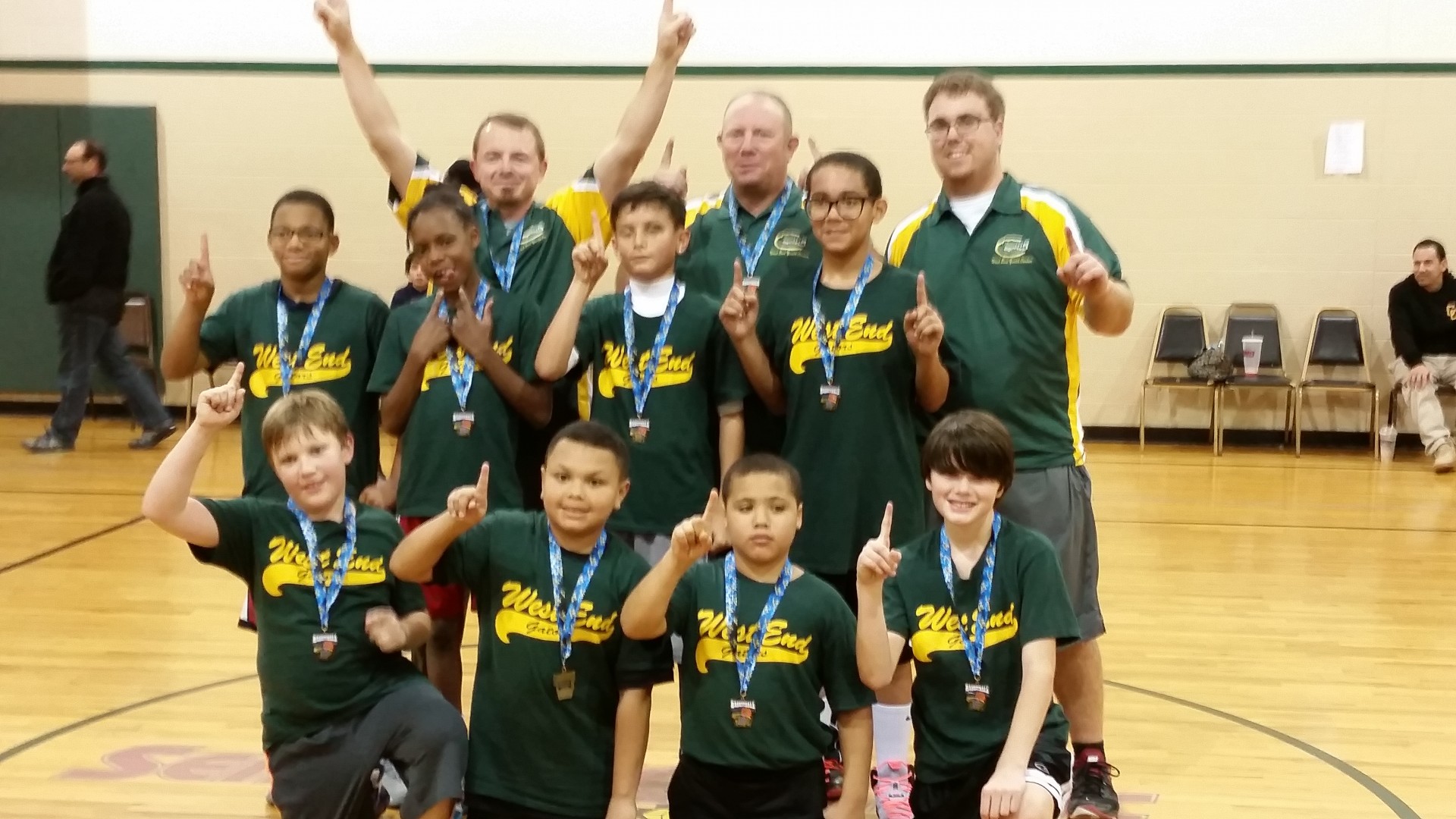 WEYC 5th/6th Grade New Year Throw Down Tournament
All games to be played at: 848 N 20th St, Allentown, PA
Check out the links below for more tournament info!
WEST END RESERVES THE RIGHT TO AMEND THE BRACKETS OR RULES TO ACCOMMODATE TO THE OVERALL BEST INTEREST OF THE TEAMS PARTICIPATING WITHIN THE NEW YEAR THROW DOWN TOURNAMENT. ALL TEMPLATES ARE BASED OFF OF 6 TEAMS, IF WE HAVE MORE WE WILL AMEND